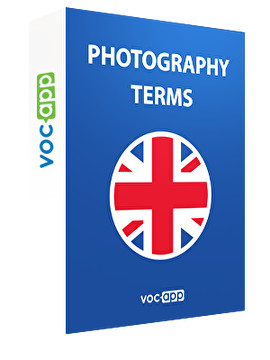 Photography terms
Are you interested in photography? Great, so are we!
Are you a shutterbug or rather uncle Bob who prefers to spray and pray? What, you've never heard about these terms before? No worries, in this course we'll get deep into the photography slang as well
Knowing the terms is in photography absolutely necessary, therefore we have created this very special course, where you'll find all the essential ones
You will learn about the parts of a camera, lenses, accessories, different techniques of taking photos, photo editing terms, photography slang and many many more
Whether you want to start learning about photography or just need to refresh your current knowledge, this course is perfect for you
Summe
Photography terms
---
€9.99

*
---
versuchen Sie es kostenlos (20 Datenblatt)
Kaufen Sie vollen Zugang
Wszystkie kursy są objęte gwarancją zwrotu 100% zapłaconej ceny.
Do skorzystania z gwarancji nie jest wymagane przedstawienia żadnego powodu.
Z tej gwarancji mogą Państwo skorzystać w ciągu 30 dni od daty zakupu.
Pieniądze zostaną zwrócone na konto najpóźniej w ciągu 30 dni od kiedy dostanę informację, że chcą Państwo skorzystać z tej gwarancji.
Informacja o chęci skorzystania z gwarancji może zostać przesłana pocztą bądź e-mailem.
Marcin Młodzki
,
członek zarządu
(Warszawa, 1. października 2018)
VocApp Sp. z o.o.
ul. Mielczarskiego 8/58 | 02-798 Warszawa
NIP: 951 245 79 19 | REGON: 369727696
vocapp@vocapp.com
Adresse
VocApp Sp. z o.o.
ul. Mielczarskiego 8/58
02-798 Warszawa
NIP: 951 245 79 19
REGON: 369727696
---